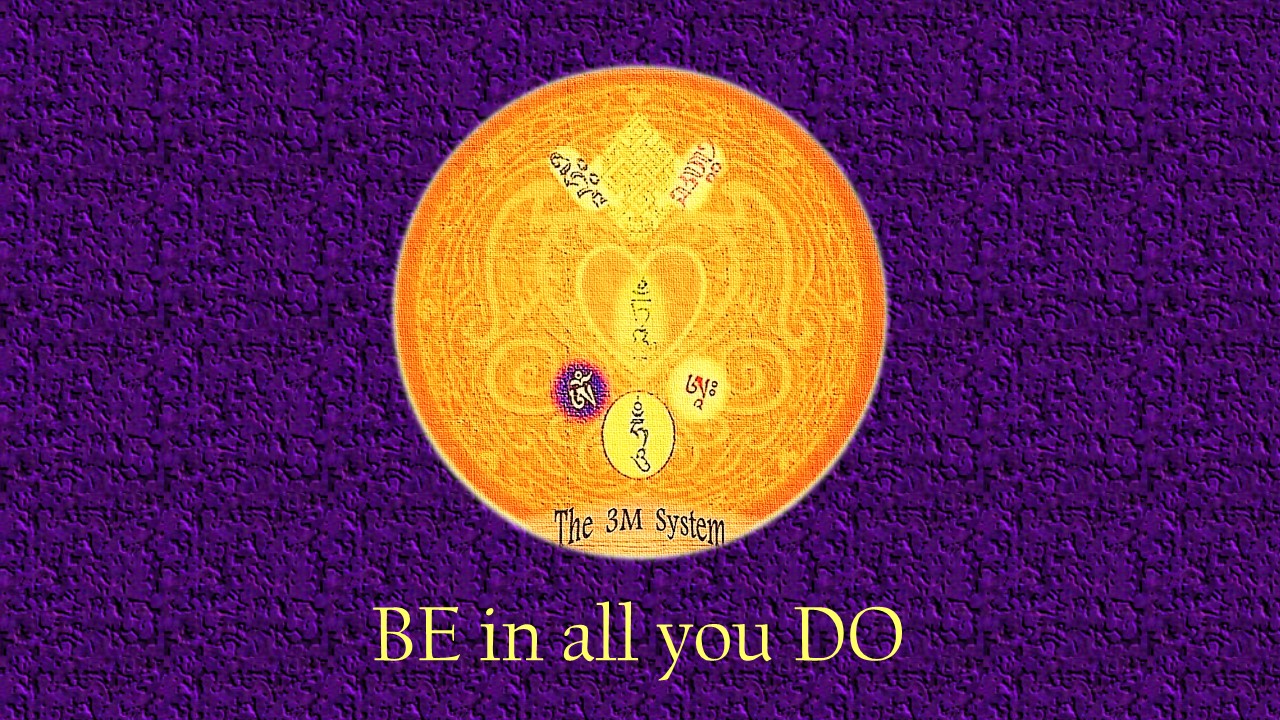 The 3M System – the new way to be conscious
greeting ▲ Just like you, dear fellow Seeker of Truth, I have been searching for a long time, driven by a feeling that there must be more to this life than fulfilling the expectations of my family & the society in which I live. My search included rigorous practice: Yoga, Tai Chi, Qi Gong, & monk-like retreats in Christianity & Buddhism. I read Paulo Coelho & James Redfield; I studied Jiddu Krishnamurti, Osho, Thich Nhat Hanh, Ram Dass, Wayne Dyer, Deepak Chopra & Eckhart Tolle. And I followed comprehensive courses & initiations with the greatest Buddhist Lama's including His Holiness the Dalai Lama.
My thirst for understanding craved academic training as well, so I studied Anatomy, Physiology, Psychology & Kinesiology, next to a variety of other subjects throughout 12 years of university education. I researched the body-mind connection & finished a PhD in which I developed the concept of mindful movement. That is the foundation of "The 3M System".
science ▲ The official introduction of the concept of mindful movement in Science happened through the scientific paper Asztalos et al. "Sport participation and stress among women and men", published in the respected scientific journal Psychology of Sport and Exercise (2012/13, 466-483). I worked almost 3 years on this paper until I got all four critics on board with my concept of mindful movement, which back then I described this way:
"We propose the concept of mindful movement where the quality of physical activity is elevated by focusing it on a specific level of self-awareness known as mindfulness. When physical activity takes the form of mindful movement, one consciously experiences the movements of one's body & is thereby deliberately present in the whole practice of physical activity, as if one becomes one's own observer. Through "whole practice" we mean that simultaneously with the act of moving one's body, one also breathes in certain ways, feels certain feelings & thinks certain thoughts. The observation of these four elements -movement, breathing, feeling & thinking- while engaging in physical activity changes the quality of the exercise, turning into mindful movement. By regular participation in mindful movement, a new "true" sense of self can be experienced. Specifically, through the practice of mindful movement, one trains oneself in experiencing a self who moves, breathes, feels & thinks, while simultaneously one's "true self" observes the movements, the breathing, & the feelings & thoughts that are generated during physical activity. Through repeated experiencing of such retreat into one's true self (i.e., the Observer), one may gather recognition of the trueness of this Observer-self & can manage locating it apart from the self that moves & breathes & produces different feelings & thoughts. This way, one may become aware that one's body & one's mind belong to one's true self yet are not it. Similarly, one's feelings, thoughts, emotions & problems, although may seem to belong temporarily to one's self, should never define or become part of one's identity. In other words, mindful practice of physical activity (or physical activity that involves mindful movement) may help individuals non-identify themselves with their feelings, thoughts, emotions & problems, but watch them as an Observer. This mindful practice allows for refreshed perspectives & detached views because a healthy distance is created between an individual's true self & his or her feelings, thoughts, emotions & problems (which ultimately are the products of one's efforts to satisfy the ego's demands). This process of dissociation provides place for awareness to manifest, and that awareness translates into mindfulness, which in turn is an essential element of sound mental health".
distinction ▲ In the years following the publication of the paper, I tested my concept of mindful movement & created "The 3M System" as a different method of human development, which, like other methods serves the noble purpose of consciousness development, but unlike other methods aims to raise awareness about the need for self-understanding & self-acceptance. It is my firm belief that the heights of self-actualization (i.e., reaching our highest potentialities) can only be reached through these two subpeaks.
target ▲ The 3M System is useful for those individuals who aim for spiritual growth, those who want to acknowledge the blessedness of the body along with its vulnerability, those who are intrigued by the power of the mind as well as by its wickedness, those who delight in knowing their best but are not afraid to embrace their worst.
This method does not favour the good parts & does not encourage battling the bad parts. It encourages us to know the frail, the ugly & the broken parts of ourselves because in their obscure light we will discover our best potentialities. The famous Sufi mystic – Rumi said: "the wound is the place where the light enters you". Ernest Hemingway, Ralph Waldo Emerson & the magnificent Leonard Cohen endorsed Rumi's words.
The 3M System shows how it is done.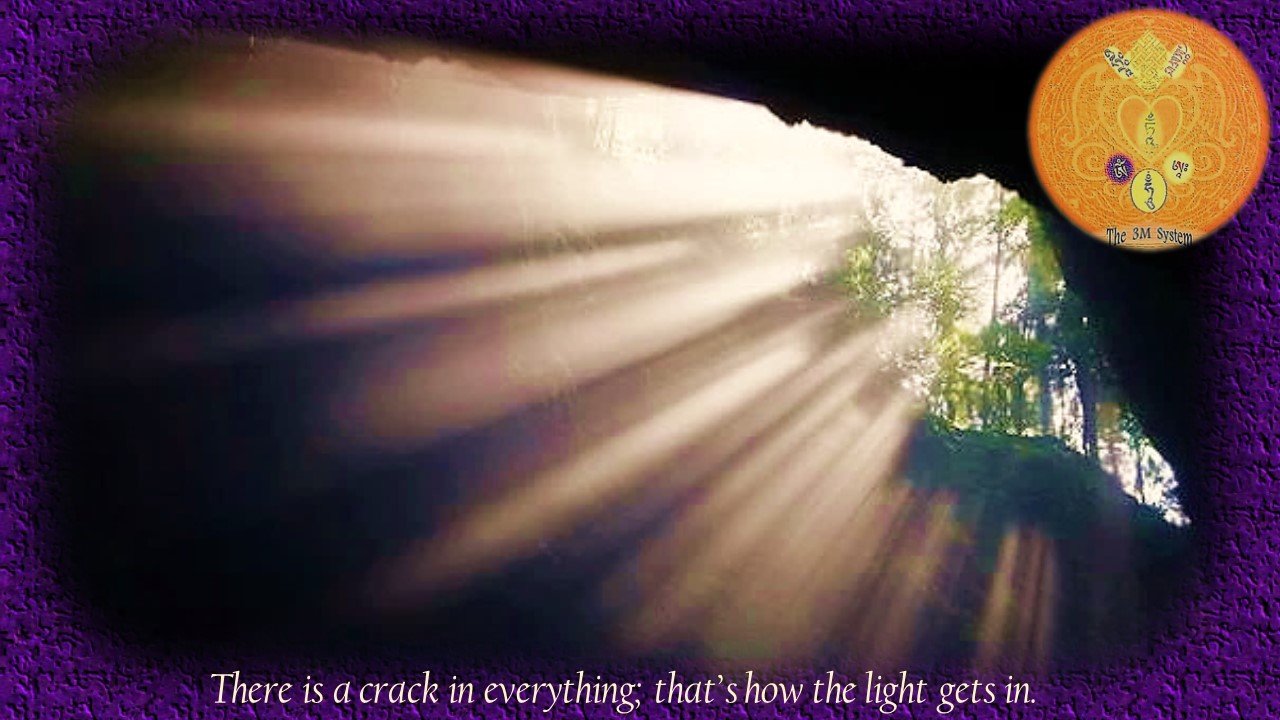 For more information & appointments, apply by email: Melinda@3MSystem.be